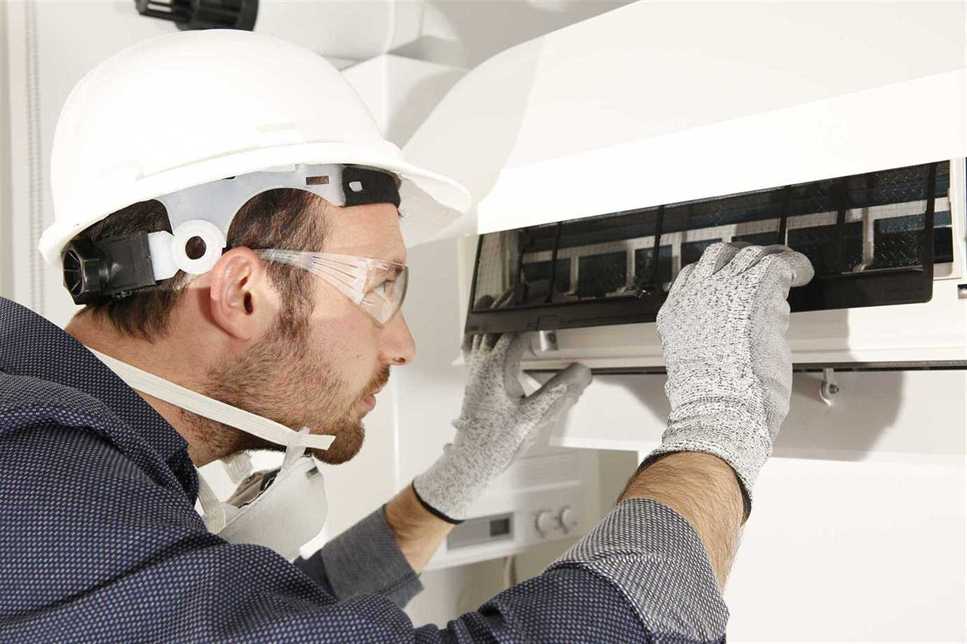 Everyone has heard the horror stories of what can happen when a furnace malfunctions during the middle of a cold winter night. Without the proper maintenance and attention, a furnace can quickly begin to produce high levels of carbon monoxide that silently infiltrate the walls of your home. You may be sleeping blissfully when this silent killer overtakes your home and leads to fatal results.
Carbon monoxide is often referred to as a silent killer because it is a completely odorless and colorless gas. Without the help of a machine, you may not even notice its presence throughout your home.
Each year, more than 400 individuals will die as a result of unintentional carbon monoxide poisoning unrelated to fires. Some sections of the population are at a greater risk than others, including the elderly, infants, and individuals with heart disease, anemia, or breathing troubles. However, anyone can fall prey to the minor side effects as well as more severe carbon monoxide poisoning.
This serious problem can be caused by a number of issues, all of which are related to burning fumes. You may experience a build-up of carbon monoxide from the fuel burnt in vehicles, lawn equipment, gas stoves, fireplaces, or furnaces. Many of these causes of carbon monoxide buildup are preventable with the right maintenance at scheduled times throughout the year.
In order to protect yourself from this silent killer, we've compiled this list of preventative steps you can start to take today. Be particularly careful during the winter months when the furnace runs more frequently. Winter is an excellent time of year to start putting many of these precautions in place.
Educate yourself on carbon monoxide poisoning symptoms
The best way to protect yourself from fatal carbon monoxide poisoning is to recognize signs and symptoms early. Unless you are asleep or intoxicated, you will likely see a handful of symptoms that commonly occur before you become very ill.
The process may be relatively slow or quick, depending on the levels of carbon monoxide in the air. Eventually, the carbon monoxide will bond with your red blood cells in place of the usual oxygen. This sudden shift in the chemical makeup of your bloodstream leads to a host of common symptoms, particularly if you are located in a sealed or enclosed area.
The most common symptoms of carbon monoxide poisoning look very similar to the flu virus. Here are some of the most common signs you may be experiencing high levels of carbon monoxide:
Dull headache
Weakness
Dizziness
Nausea or vomiting
Shortness of breath
Confusion
Blurred vision
If these symptoms persist for an extended period of time, you may even lose consciousness. This can be especially dangerous if you are alone and lack the capacity to remove yourself from the contaminated area.
The best thing to do when you recognize these symptoms is to open a window and remove yourself from the home. You need fresh air immediately, and then you will need to seek out emergency care to determine what long-lasting effects may be present. If you can, be sure to turn off the gas inside the home to keep the issue from worsening in your absence.
Install a carbon monoxide detector or alarm
Because carbon monoxide is odorless, colorless, and tasteless, even highly trained individuals won't be able to identify its presence without the right tools. Carbon monoxide detectors are available at most home improvement stores for a relatively reasonable price. These tiny machines plug directly into your outlet or run on battery power.
You should have a carbon monoxide detector on each floor of your home if you have gas-burning appliances. In addition, you should have one near each sleeping area so that you are certain to wake up if the alarm sounds in the middle of the night.
An attached garage should have one nearby because this is often one of the first places where carbon monoxide will enter the home. You'll have an early warning if carbon monoxide is leaking into the home from a running vehicle when the alarm is placed near the doorway to the garage.
The best readings typically occur when the alarms are placed at least five feet off the ground. While this may seem a little more difficult, it does ensure that they are obtaining a more accurate reading at all times. You should always consider the manufacturer's recommendations for placement and installation though.
Be sure to keep the alarms away from gas-burning appliances such as the furnace because this can trigger a false alarm. You may hear it go off even if the reading isn't high in other areas of the home. You should also avoid placing them in sunlight, humidity, or near fans and vents.
Know the difference between an alarm and a monitor
An alarm can be an extremely helpful tool if the carbon monoxide levels in your home reach a toxic level rather quickly. In the event that this happens, you definitely need to remove yourself from the home and have the issue addressed by a professional. Unfortunately, high levels of carbon monoxide aren't the only real cause for concern.
Studies have shown that prolonged exposure to even the lowest amount of carbon monoxide can be detrimental to your health long-term. An alarm won't be able to record your overall exposure in the same way that a monitor can.
A quality carbon monoxide monitor can provide you with a digital copy of the readings for your home. You can take notice when the levels begin to climb higher than usual, which could have a significant impact on individuals who are more susceptible to poisoning than others. You will need to check these levels on a fairly regular basis to determine when or if the levels start to creep up.
Invest in regular maintenance of your heating system
Your furnace could be one of the largest sources of carbon monoxide within your home. It's important to have the essential elements of this major appliance serviced and maintained at least once per year. Even a very small crack in the heart of your furnace could lead to a carbon monoxide leak with fatal consequences.
Not only does regular maintenance reduce your risk of carbon monoxide poisoning, it also helps to improve the overall efficiency of your HVAC system. A clean furnace with a fresh air filter is better for your home and your wallet. It can significantly reduce your monthly heating costs, which can help to offset the cost of preventative maintenance each year.
You may also be able to extend the overall lifespan of your furnace by investing in regular maintenance each year. A qualified and experienced air conditioning professional in Boerne can catch needed repairs early on to prevent them from causing more damage to other parts of the system over time.
Make sure all gas appliances are vented properly
This tip applies to your furnace as well as any other gas-burning appliances in your home. All appliances that burn fuel in order to run should have proper ventilation to the outside of your home. Even pipes that run horizontally should have some upward tilt to them as they lead to the outdoors, according to the Center for Disease Control.
If you notice that pipes are relatively loose or that the joints aren't fitting together quite right, it's time to have a professional investigate what could be wrong. This could be the result of an initial installation error or wear and tear over time. Carbon monoxide can easily seep into your home instead of being vented to the outdoors when you have faulty piping.
You should never attempt to repair a pipe on your own using makeshift tools that you have at your disposal. Duct tape and other common household items will not be able to prevent carbon monoxide from entering your home. Always leave these critical items up to a professional to fix properly.
The major health effects of being exposed to carbon monoxide can be prevented with a few simple steps taken on a daily and on an annual basis. Educate yourself on the warning signs, and then do your best to prevent exposure using some of these top tips. They are all relatively inexpensive investments that could help to secure better health for you and your family in the years ahead.
You should never underestimate what even the smallest exposure to carbon monoxide can do to your body and your health on a daily basis. If you have a slight concern that your home may have some low or high levels of carbon monoxide, you should immediately open your windows, leave the home, and call a professional to investigate the problem.