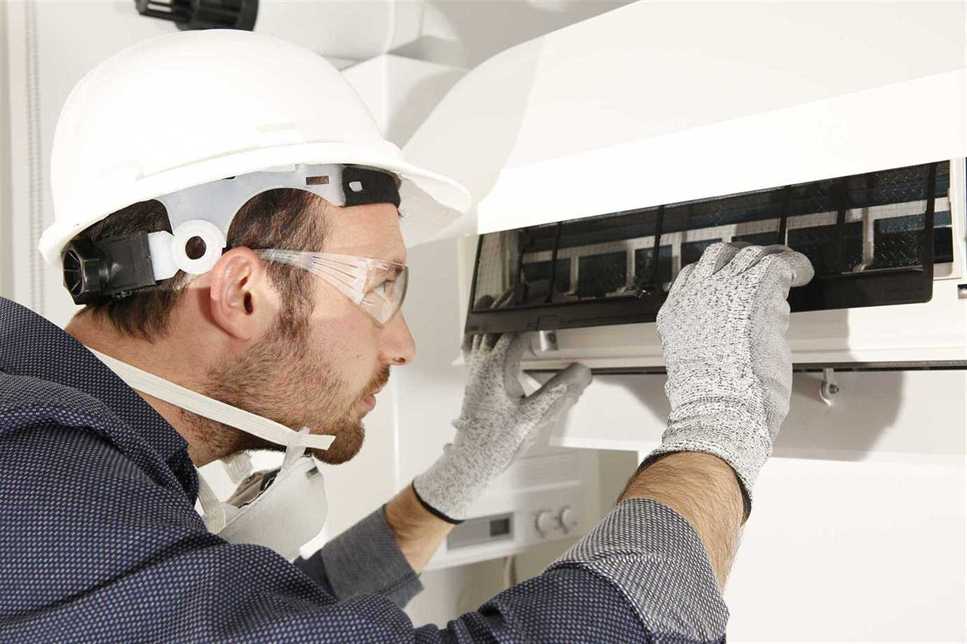 With the temperature increasing here in Texas, it will soon be time to turn on your air conditioning. This may seem simple enough. However, you may find that your air conditioner does not work this summer.
The number one reason that your air may not kick on is due to a lack of air conditioner repair when needed. Not having your AC on a regular maintenance schedule can lead to higher utility costs and unit failure.
There is nothing worse than when it is 100 degrees outside, and you flip your thermostat to AC, only to have it not turn on. When your air conditioner doesn't turn on during the summer months, you soon start to regret not having your AC properly maintained.
Even worse is when your unit goes out during the hottest part of the year. Getting a technician to your home can take longer due to the influx of maintenance calls.
In this article, we will discuss the biggest reasons why you should get regular air conditioner maintenance.
Why Should You Get Regular Air Conditioner Maintenance?
Just like any other appliance, air conditioners do break down and need repaired or even replaced. The best way to get many years out of your AC is to have annual tune-ups performed at a minimum.
Routine air conditioner maintenance will extend the life of your AC and will lower your total energy bill cost.
Energy Savings
If you have pets, you may need a more routine maintenance schedule for your HVAC unit. Pets produce an immense amount of dander which can lead to clogged air filters and a blocked return.
When dander and dust build up on your air filter, your return can become fully clogged leading to increased energy bills and eventually unit failure.
The reason why your energy bills rise due to clogged returns is that your unit has to work twice as hard to cool your home. Likewise, the harder your air conditioner has to work, the shorter it's lifespan will be.
Extended Unit Life
Now, as a homeowner, we understand that you are not often concerned with your AC as long as it works. However, one of the best ways to extend the life of your AC is to have preventative maintenance.
When you have your air conditioner properly maintained, your HVAC unit will last a lot longer. Some of the biggest things that shorten the lifespan of your AC are:
Clogged air filters
Blocked condenser coil
blocked ventilation return
Low refrigerant levels
poor indoor air quality
Clogged Air Filters
As we discussed previously, maintaining your air filters will extend the life of your unit. One of the best filters you can get for your unit is a carbon based air cleaner.
The carbon air cleaner helps purify your air without reducing air flow to your home. One of the best benefits of these media cleaners is that you don't have to replace them every 30 or 90 days like you do with throw-away filters. These are quality filters that are much harder to clog.
Carbon air filtration boxes hook directly into your air conditioners return, reducing bacteria and common allergens. When you have pets, this is the perfect solution for reducing those allergens in your home. These filters can last up to 12 months and can be changed during your annual or biannual HVAC preventative maintenance.
Having quality filtration for your air conditioner will help extend the life of your unit. Furthermore, your indoor air quality will be exponentially better.
Blocked Condenser Coil
One of the most common air conditioner killers is a blocked condenser coil. As air conditioner expert technicians, we often replace condenser coils due to limited air flow.
Your condenser coil is that big box that sits outside of your house. When you have your AC running, you will often hear the buzzing of the compressor and see the fan running.
When it comes to your outside condenser coil, you want to make sure that you never set anything on top of or around it.
Your condenser coil displaces the hot air from inside your house, to the outside, which is what keeps your home cool. If the condenser becomes blocked, then the heat will stay inside of the unit. Furthermore, if the fan is covered up, the condenser coil will maintain all of the heat that is drawn from within the house. This can lead to your AC malfunctioning very quickly.
Blocked Ventilation Return
Your return is where the air is drawn in from your home and passes through your AC. This is where you will also see your air filter in your home. With some units, you will have to open your air return in order to remove and replace your air filter.
If your air conditioning return becomes blocked, your HVAC unit will not be able to cycle the air flow. This will also lead to increased temperatures and ultimately, unit failure.
Low Refrigerant Levels
This aspect is not something you as a homeowner can prevent on your own. Over time, air conditioner refrigeration levels deplete. This is due to the constant change in temperatures when cycling refrigerant through your unit.
If you have a new AC unit put in during the cooler months, your refrigerant is checked based on HVAC formulas. To a technician, the refrigerant levels may be good to go, only to find out during the summer that not enough was placed inside of the unit. This can happen when inexperienced HVAC contractors install your new air conditioner.
It is highly recommended to have your air conditioner checked in the offseason, to prevent low refrigerant issues.
Indoor air quality refers to the breathable air in your home. When you have pets or many people residing in a house, your air quality suffers due to natural dander and skin flaking. Furthermore, other pollutants can stir up allergies such as cigarette smoke, incents, smelly odors, etc. By installing a humidifier and a quality air cleaner, you can prevent many issues with indoor air quality or IAQ.
Poor IAQ can result in your air conditioner having to work twice as hard. As stated above, poor indoor air quality will lead to clogged filters, reducing air flow to your HVAC unit. This is a big reason why we always recommend routine maintenance and the installation of air cleaners. At the very least, you need to make sure to replace your disposable air filter every 30 days to aid in better breathable air and quality cooling.
What Does Our Air Conditioner Maintenance Plan Provide?
Our comfort solutions are of the highest quality. When you partner with us for your AC preventative maintenance, you will receive a massive return on investment including energy cost savings, longer air conditioner life, better indoor air quality, prevention of system failure, discounts and more.
Conclusion:
Proper air conditioner maintenance can save you money on energy bills, lead to better air quality in your home, and keep your home cool during extreme temperatures.
If you are ready for a quality air conditioner maintenance plan that will save you money and frustration, contact us today.