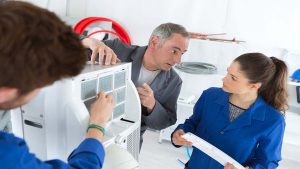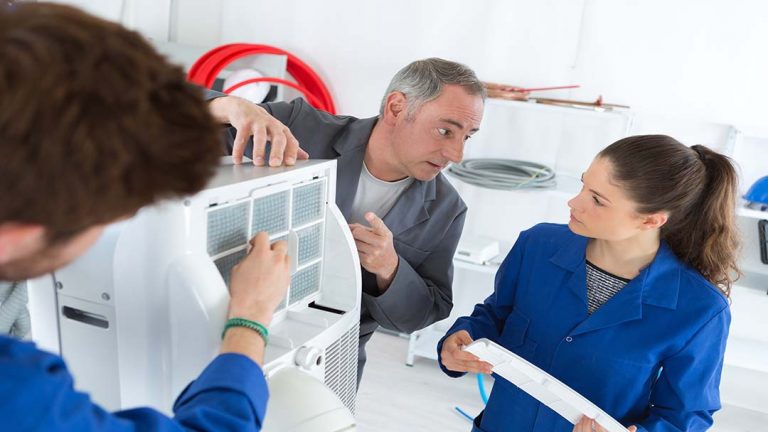 The fate of an ill-fitted furnace is frequent repairs, constant malfunctions and finally, total breakdown.  Apart from causing inconsistent indoor temperatures, you'll end up incurring higher cooling and heating bills as a result of system overwork. Here are some of the costly mistakes you can avoid by working with the right heating and cooling installation company:
Wrong size of ductwork
The role of a ductwork system is to distribute airflow from your HVAC to the entire home or building. For the HVAC to perform efficiently, the duct size must match the output capacity of the unit. Shoddy installation may mean either using oversized ducts or ones that are undersized. Technicians who want to take shortcuts may also install leaky, worn out ducts. By using oversized ducts, the system will be forced to release dramatically high outputs – more than the system is designed to handle. Ducts that are too small will result in system overwork which will cause your air conditioning compressor to wear out faster. Both scenarios will lead to an increase in energy bills. The latter will eventually lead to HVAC malfunctions.
Wrong size furnace
An experienced technician should first inspect your house and then recommend a correctly-sized HVAC system. An oversized HVAC system will have many short-run cycles and this will cause it to expend more energy, reducing the unit's life due to wear and tear while increasing your energy bills. A system that is too small, on the other hand, will run constantly as it struggles to either heat or cool your home. This will also result in increased energy bills.  A reliable technician will recommend a system that is specifically sized for your home's needs.
Electric issues
HVAC systems are composed of intricate wires and only a certified and licensed technician should take care of wiring the system. Faulty flow of electricity through the system will affect the unit's preforms and in worse case scenarios, cause fires. Part of the wiring process includes installing a breaker. A breaker detects power overloads and turns the unit off to protect it from damage. The breaker also prevents HVAC fires that often result from overload. Improperly installed wiring can cause significant damage.
Fatal health consequences
A faulty heat exchanger that leaks out carbon monoxide can be very fatal. This gas is one of the most toxic gases and may subject one to suffocation. When inhaled, carbon dioxide causes serious tissue damage and ultimately leads to death after prolonged exposure.
Whether you're installing a HVAC system for the first time or replacing an old unit, you need to hire contractors who have a proven record of experience. Aside from ensuring proper installation, hiring a reputable installation company gives you a chance to develop a rapport for future maintenance. Keep in mind, for the HVAC to serve you longer, it will require regular maintenance and servicing. Experienced HVAC technicians are better qualified to troubleshoot problems and provide you with the most cost-effective solutions.