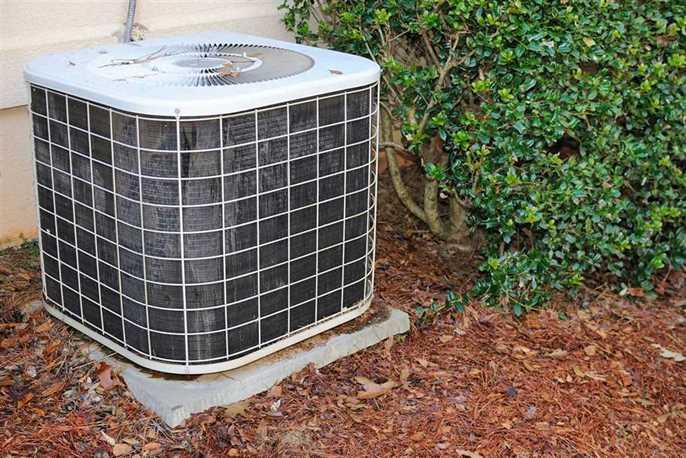 It's never a good sign when you turn your air conditioner on and notice that it's accompanied by the sound of a loud rattling or hissing noise. 
If you're wondering when you should worry about your vocal air conditioner, the answer is now. Summer is just around the corner, and trust us, you do not want to deal with a faulty AC unit on a hot day.
Are these strange noises cause for concern? Continue reading to find out:
Examples of Unusual Sounds
If you hear any of these noises coming from your air conditioner, we can assure you that it's not normal. Keep your ears open for the following sounds:
Banging.

A clunking sound is a definite sign that something is broken or loose. Your system may have an electrical issue with the compressor or blower fan. Given how costly these issues are to fix, this isn't a noise that you want to hear.
Buzzing.

Your air conditioner is making the same noise as a herd of angry bees. This issue requires the same sense of urgency since it might point to a refrigerant leak or a loose component. Failing to repair this issue will cause further damage to the unit.
Whistling

. If your air conditioner is whistling a tune, ask yourself when the last time you changed the filter was. Was it longer than a couple of months ago? If so, that whistling noise could be due to restricted airflow. Replace the filter and clean the return vents to clear up the issue.
Hissing.

This noise indicates a problem with pressure. The refrigerant may be too highly pressurized to the point where your AC sounds like a squeaky clarinet. Depending on where the pressure is built up, this issue could be dangerous, so be sure to shut off the power immediately.
Clicking.

In most cases, this sound is perfectly normal, like when you turn the air conditioner off and on. However, if your unit clicks consistently while it's in use, it might have a defective thermostat, an obstruction in the fan blades, or another electrical issue. 
Humming

. Your AC shouldn't sound like the wings of a small bird. Humming might mean that something is vibrating, like a loose bolt or component. Alternatively, it might be

due to a compressor or fan motor that's seized

. You will need help from a professional to accurately diagnose the issue.
Don't Delay—Call an HVAC Technician Today!
Modern ACs are quiet, efficient, and operate without you noticing. But if this sounds like the opposite of your unit, then you may need a repair or replacement.
At the end of the day, unusual noises indicate that it might be time for a new air conditioner. It's not an expense that any homeowner wants to bear, but it's better than the alternative: enduring a summer in Texas without cool indoor air. For AC repair and replacements, give Classic Air Conditioning & Heating a call!