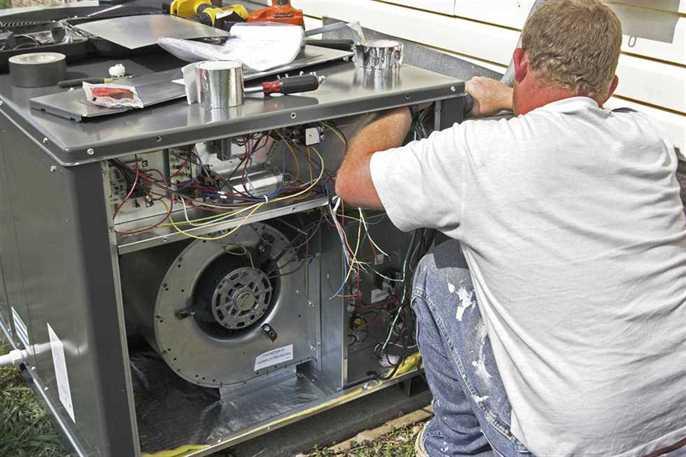 September: it's the month that transitions us from summer to fall. Some might enjoy this change; they still feel the warmth of the sun, but the chilly nights remind us that the season is changing. While this time may be good for us, it's not as kind to our air conditioning systems. You should have your unit inspected before the first week of fall, and here's why:
Think about all the work your system does throughout the summer months. It battles against the heat of June, July, and August and competes with the peak temperatures of the season to cool down your home. Now that it's the end of summer, your air conditioner has likely endured some battle scars from all that work. It needs a few patches by an experienced technician to hold it together. Do you know what will test it even more? The heat of September. Sure, the first day of fall lands in this month – but not until the 22nd. Those first three weeks continue with the sweltering temperatures that summer is known for. Your air conditioner can't catch a break; it's been working hard all season long, and as the season ends, your AC might be on its last legs. The last thing you want is for your unit to break down during the home stretch.
Spot the Signs
How do you know if your air conditioner is having a hard time? These signs can point to the fact that it's time for a tune-up. Keep your eyes and ears open for these warning signals:
Loud sounds
This is essentially your air conditioner's way of crying for help. It's normal for your AC to make a bit of noise, especially when you're close to the condenser. But excessive hissing and shrieking sounds point to a serious problem. These noises can keep you up at night – as can the thought of having to replace your air conditioner. You'll want to address this problem before it causes any damage to the system. Call an experienced HVAC technician to diagnose the cause. 
Shutting off and on
A regular air conditioning cycle lasts roughly 15-20 minutes. If yours is shutting down and starting up more often than this, then your AC might be short cycling. Rapidly switching on and off will raise your energy bills and inconsistently cool your home. It puts excessive strain on the system, which can shorten its lifespan. Short cycling is a sign that your unit needs maintenance; it's caused by a clogged filter, leaking refrigerant, or a faulty motor. 
One room is hot, another is cool
Your air conditioner's job is more than cooling the air – it also must distribute the air evenly around your home. Pay attention to any hot spots in your home where the AC seems to be lacking. If it can't keep up with this task, then your system may be failing.
Has your AC shown any of these symptoms? Then it's probably time to have your air conditioner inspected – the sooner you do so, the better. Classic Air Conditioning & Heating offers AC repair in New Braunfels. We'll figure out why your unit is malfunctioning and tune it up so that it can keep you cool on the hottest days.