Everything is bigger in Texas – and that includes the big daily highs we get during the hottest months of the season. It's one of the things that makes living in Central Texas so wonderful for a certain type of person – you can always enjoy a swim in Boerne City Lake when it gets too hot, and sit on the porch in the evening with a pitcher of iced tea when things cool down a bit.
Though summers in Boerne can be idyllic, during heat waves it can get a little too hot for even the most seasoned residents. When the mercury goes above 103, it can be hard to enjoy the outdoors – and impossible to get comfortable inside if you don't have air conditioning. In this article, we're going to talk about Boerne's hottest months, how that extreme heat can affect your health, and what you can do to stay safe.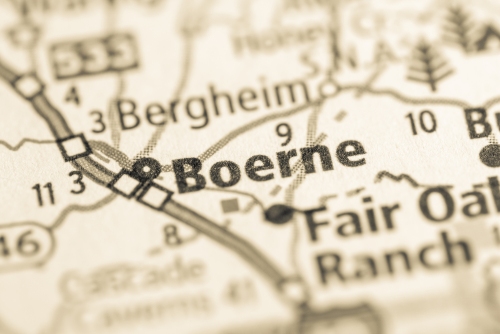 What are the hottest months in Boerne?
Boerne is north of the equator, so our summer officially starts between June 20th – 22nd on the summer equinox. Summer unofficially starts well before then, though.
The hottest months in Boerne are June, July, August, and September. Between May 31st and September 16th, the average daily high in Boerne is above 86 degrees Fahrenheit. In fact, the average high in June and September is above 88 degrees, while the average temperature in July and August exceeds 90 degrees. Nights are much cooler in the summer months – the temperature will often dip below 70 in July and August, and below 65 in June and September. That can lead to some much-needed respite – and great walking weather.
When we talk about heat, it's important to take humidity into account – hot weather feels hotter when it's humid because it's harder for our bodies to regulate temperature by sweating. For the most part, summers in Boerne are fairly dry. Sometimes, however, the remnants of hurricanes will find their way far enough inland to lead to some incredibly humid days accompanied by heavy rainfall.
How can heat affect your health?
Heat can have a serious impact on health – especially the health of seniors. Some of the problems that stem from prolonged heat exposure include:
Dehydration
Low blood pressure
Fainting
Heat exhaustion
Heatstroke
While drinking plenty of fluids (especially drinks with electrolytes) can help you stave off many of the problems associated with high heat, that alone isn't enough. It's essential to have a way to cool off.
How can you stay cool during Boerne's hottest season?
There are many ways of staying cool during the summer months. You can take a swim, drink hydrating, cool beverages, and save any outdoor activities for the evenings when it's much cooler outside.
None of that will keep you cool enough inside, however. You could buy fans, but on the hottest days in Boerne, they don't do much more than move hot air around. That's why we're in the air conditioning business. In Boerne, it's about more than just comfort – it's about safety.
We offer AC installation and air conditioning repair in Boerne. If you're looking to stay cool during the hottest months of the season, give us a call.
Stay frosty!
Boerne is a beautiful place to live if you adore the heat and love the outdoors. We hope this article has helped you understand how hot it can get in our city. Stay safe, stay cool, and enjoy Boerne!