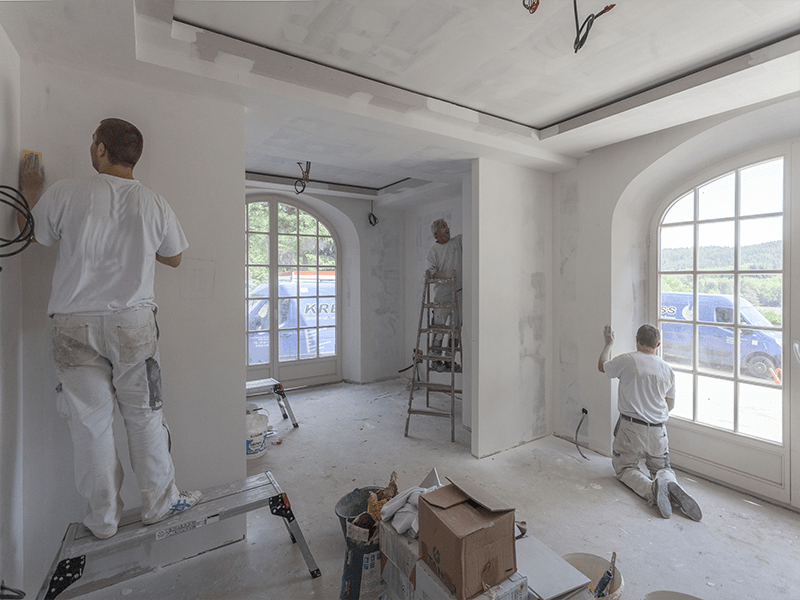 Dirt is extremely damaging to HVAC equipment. Most repair problems may be tracked back to dust and dirt buildup in the system. Anyone who ever has lived through a house remodeling project understand just how dusty it may be. It's possible to ensure that you do not wind up with an expensive repair as the job is finished by taking steps beforehand. A bit of advance planning may assist in protecting your HVAC equipment from home remodeling project's dust.
Prepare ahead
Assess your plans with your current HVAC contractor before committing to a job. After the project is completed is an awful time to find that things should've been performed differently.
Turn the HVAC off
Don't run the air conditioner or furnace as dusty work is being performed.
Close vents and registers off
Close registers off in the area in which work is being performed and then cover them to keep the dust from being pulled back inside the system. If you're running the cooling or heating equipment, be careful not to simultaneously shut off too many registers. If you are not certain whether you are cutting down the system's airflow, have the heating contractor check it.
Move all prep work outside
Do as much sanding and cutting outdoors or inside a garage to keep the dirty out of your house.
Pay close attention to dust control
Utilize plastic tarps in order to isolate the construction space from the remainder of the home. Be certain that the contractor uses correct dust control for your remodeling job. The remodeled space should be kept at a negative pressure to the remainder of the property while dust is being produced.
Regularly clean
Make certain that the work space is frequently cleaned all throughout the job to keep dust from being tracked everywhere. Too often, the openings for cooling/heating systems are utilized as convenient repositories for swept-up dirt. It's one other great reason to ensure that they're thoroughly sealed during the whole process of remodeling.
Check your filter
Regularly change or clean the HVAC filter during the job and particularly when it's finished. Even a filter which doesn't appear especially dirty may have small particles blocking the filter's airflow. This may place a strain on your cooling and heating system.
Assess the situation
You should consider having the ductwork, blower, as well as indoor coil evaluated when the job is done to ensure that debris and dust didn't build up in the air handler or furnace. You also may want to think about air duct cleaning to ensure that dust isn't continuously drawn through the cooling and heating equipment.
Give Classic Air Conditioning, New Braunfels a call to talk about the protection of your HVAC system while renovating. We'll be glad to provide ideas for your unique renovation and answer all questions you might have. Call today at (830) 358-1499.
For more information about Ac repair in New Bruanfels contact Classic Air Conditioning.