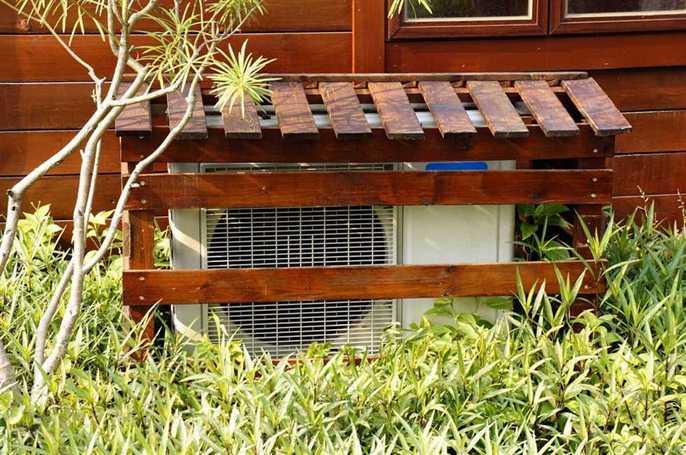 The falling leaves of this cozy season are picturesque; watching them cover your green lawn with orange, red, and yellow might inspire you to pick up a paintbrush and canvas. But really, you should be grabbing a cover for your AC unit – yes, the system you forget all about when the snow comes and you switch on your furnace. You'll be kicking yourself come summertime if you neglect this key part of air conditioner maintenance. 
We don't need to tell you how expensive it is to replace an AC unit – if you've bought one before, then you might still be paying for it. Needless to say, you want to avoid any harm that can compromise your system and cause a premature replacement. Even when your AC unit isn't in use, it needs your attention to protect it from the elements. We'll tell you why it's important to protect your system from debris, and what you can do to maintain it over the winter months:
The Harm Leaves Can Do:
What harm can leaves do to your AC unit? If they get inside the condenser, they inhibit the airflow of the system. This diminishes its efficiency and makes it work harder to produce cool air, causing damage to various parts and increasing your energy bill. Leaves that gather inside your unit may collect water, causing moisture problems and further degradation of the components. If you've had to repair an air conditioner before, then you'll know that the compressor is one of the most expensive parts. There's no cheap fix for it. For your wallet's sake, you need to keep leaves out of and away from your AC. 
Once you understand just how detrimental these gorgeous leaves can be, how do you keep them out of your outdoor unit? They seem to gather in your lawn moments after you finish raking. When summer is over, give your AC condenser a thorough cleaning. Remove the side panel and clear out any debris, twigs, and seeds that have found their way inside the unit. Then, invest in an all-season AC cover – it'll pay off once you consider the cost of a repair. A cover will keep your unit safe from outside debris, including leaves, twigs, and snow. It will shield your system during the months it sits out of use; choose a cover with a water-repellent coating for extra protection. Leave about 6 inches of space exposed to prevent any moisture problems. Next, trim the trees and plants that surround your AC unit. Branches that hang over your AC are sure to drop leaves down; trim them to clear the space. The system needs room for proper air circulation, and greenery will impede it. Regularly mow the grass nearby the unit and make a habit of raking away the leaves that accumulate. By taking these precautionary measures, you'll keep your AC working efficiently and effectively for years to come.
Preventative maintenance will save you from a costly repair bill. But you can't always predict what problems will arise. When you do need air conditioning repair in New Braunfels, TX, call Classic Air Conditioning & Heating. Our technicians are committed to providing our customers with top-quality service, whether that's AC installation, repair, and/or maintenance.