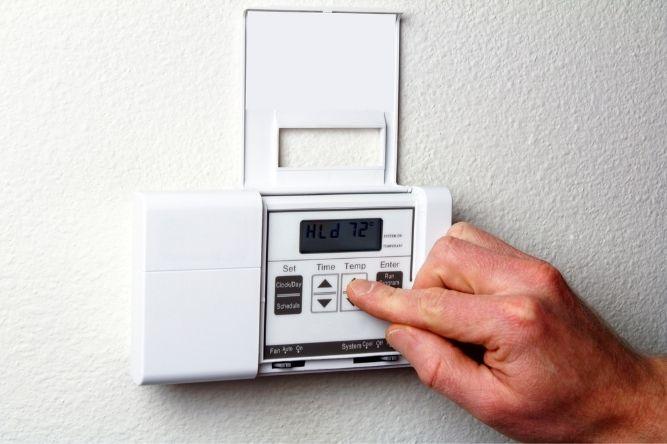 After a long day, you've finally come home and you're ready to relax. You decide to put your feet up in the living room, but it's a bit too warm. So, you move to the bedroom, but in there it's far too cold!
Your HVAC system appears to be working but why isn't it performing at its best? Is there a reason why the temperatures in your home are so inconsistent? 
We're going to identify a few common causes behind this issue:
Leaky or Obstructed Ductwork
When airflow is restricted, your home's heating and cooling system can't deliver the warm/cold air that it creates. An obstruction in the vent makes it more difficult to regulate temperatures.
If your ductwork is leaking, it will cost you wasted energy. You can lose up to 20-30% of your air through cracks or holes in the ducts. When this happens, it impedes your AC's ability to circulate air throughout your home. Even worse, the unit must work harder to compensate for lost air, which increases your energy consumption.
Missing Insulation
In one room, you're reaching for a blanket and fuzzy sweater, but in the next, you feel like you're melting. What's going on?
An under-insulated home counteracts the efforts of your HVAC system. Air that seeps out through thin walls and ceilings costs you money and compromises the comfort levels in your home.
Clogged Filters
Filters remove contaminants from the air like dust, dander, and hair. This increases your indoor air quality and protects your HVAC system from damage. But since all air runs through the filter, it can restrict the flow if it's clogged with dirt. The result is fluctuating temperatures that affect your entire home.
Drafty Doors & Windows
Do you notice inconsistent temperatures near the doors and windows of your home? It's an indication that air is flowing in and out from cracks and gaps. You can prevent air loss by replacing old windows (or having them re-caulked) and applying weatherstripping to your doors.
The Thermostat is Broken
This device is what communicates with your HVAC system to adjust the temperature of your home. It reads the air temperature and sends a request to adjust it based on the settings you chose.
Your thermostat may have:
Loose wiring

Dust inside of it
A Faulty HVAC System
In most of the examples we've listed above, the reason behind your home's unpredictable temperatures has to do with leaks or obstructions. But in some cases, the source of your problem is your air conditioner itself.
When's the last time you scheduled maintenance for your HVAC system? If your answer to that question is "years ago", you might have found the cause behind your temperature issues.
The age of your air conditioner will affect its performance. Older models have a hard time keeping up with today's sweltering temperatures. 
What Can You Do to Fix It?
Your home is your escape from the unpredictable temperatures of the outside world. If it isn't doing its job, your bedroom will feel like a sauna, but your bathroom will feel like an icebox.
Is your air conditioner falling behind? It might be time for a new one. By upgrading to a modern unit, you can say goodbye to the temperature problems of the past.
At Classic Air Conditioning & Heating, we offer AC replacement service and repairs. An experienced HVAC technician can inspect your home to identify the cause of inconsistent temperatures. Get in touch with us to schedule your appointment!