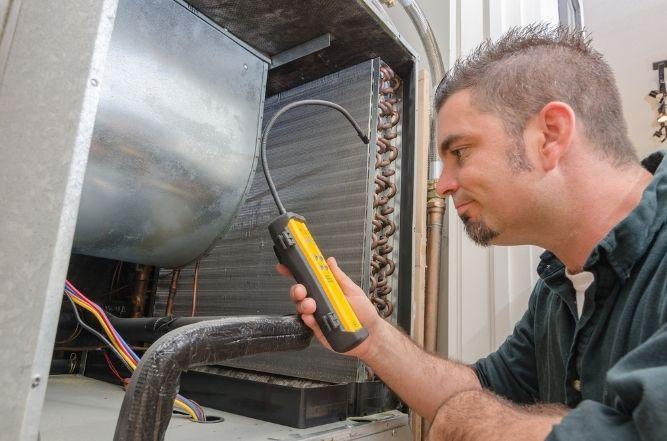 Having your HVAC unit inspected on a regular basis is important for the maintenance of your system. Many homeowners procrastinate with this because they aren't sure when the ideal time to schedule their inspections should be. While there is never a wrong time to maintain your HVAC system, knowing when the best times are can help you make wise investments into your home.
This guide will give you all the details you need to schedule your inspections and take care of your HVAC system with confidence: 
Regular Maintenance
One of the best things you can do for your home is invest in preventative maintenance for your HVAC system. The entire system should be looked over at least once a year to ensure that everything is in proper order. Some people split their HVAC maintenance into two parts with one inspection in the spring when they begin to run their air conditioner, and one in the winter for their furnace. 
The ideal time to call for an HVAC inspection is before you switch to the other system for the season. Late winter and early spring are great times, as are the late days of summer into early autumn. Your inspections should be roughly six months apart so that they are evenly spaced throughout the year. 
This preventative maintenance will give you peace of mind that your home's HVAC will run comfortably throughout the upcoming season. It can help you save money by catching repairs early, avoiding the need for any emergency fixes that can cost more. 
During a routine inspection, your technician will make sure the thermostat is working properly, lubricate moving parts, clean and check the system for any upcoming repairs, and replace the air filters in the home. All of these tasks are essential in keeping your system in great working order for the months and years ahead.
Need For Repair
HVAC inspections can often occur outside of regular maintenance, as well. Despite the benefits of having an annual inspection for your system, many homeowners choose to wait until something goes wrong with their system. If you notice that your home is not heating or cooling as it should, then it is time to have a professional come look for the problem. It could be the thermostat or a larger issue within your system. 
If you notice strange sounds coming from your unit, this is a sign that something is very wrong with it. Pay close attention to banging, clanking, and grinding sounds coming from your HVAC system. When this happens, turn everything off and contact an HVAC technician immediately so that you can get to the bottom of the problem without causing more damage to the system. 
Scheduling Your HVAC Inspection
Don't wait until it is too late to schedule your annual maintenance on your HVAC system. Catching problems early allows you to be more comfortable year round. Click here for more information on how Classic Air Conditioning and Heating can help your home's HVAC remain in excellent working order!