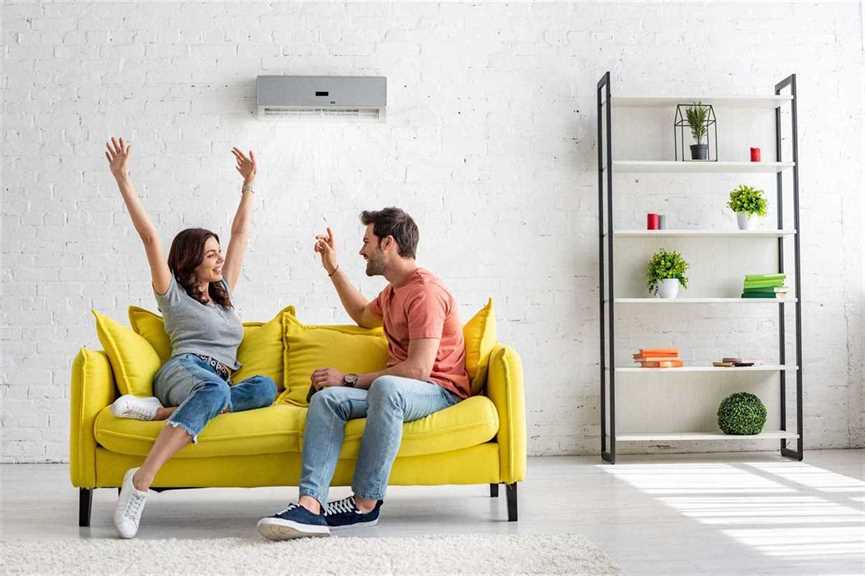 A traditional air system has one thermostat that controls temperatures in the entire house. Now, this may be okay for studio apartments, but if your home has multiple stories and rooms maintaining equal temperatures in all the rooms is virtually impossible. This is where a zoning system comes in. A zoning system is a type of HVAC control that utilizes multiple thermostats, zone sensors, and modulating dampers to adjust the indoor temperature in certain areas according to the needs in different rooms. The result is a dual zone air conditioning system which provides different temperatures throughout the house. Why is this important and what are the benefits of a zoning system? Keep reading…
Comfort
Improved comfort is the main benefit of a zoning AC system. With a zoned HVAC, you can regulate the temperature of each room in the house. If say you want your bedroom warmer than the rest of the house, all you have to do is simply adjust the thermostats for the bedroom. Keep in mind, when it comes to temperature preferences, some family members may want their room to be warmer while others will like it cooler.  For instance, if you're hosting a senior loved one, they may want their room warmer than your teenager in the house. Still on increased comfort, many houses have those hot or cold spots even when the HVAC system is running; a zoned will make the difference.
Lower Heating Bills
Do some parts of your house get used infrequently? A zoning system will help you reduce energy waste on heating or cooling unoccupied rooms. As a result, you will end up saving a considerable amount of money on electricity. To save more on your energy bill, you can combine the programmable thermostat with energy saving mode setting so that your system won't have to work as hard. By doing so, you'll end up saving approximately 35 percent on your energy costs.
Easily Integrated
Lucky for you, you don't have to start from scratch when installing a zoning system. Zoned HVAC can easily be integrated with your current system but this has to be done by a professional HVAC technician.  The technician adds a zone control panel to your current system. This zone control panel is the brains of the zoning application which works together with the zone dampers of your HVAC and thermostats to achieve controlled temperatures in different rooms. If you have a ductless mini-split system, this too can be used for zoning since no ducts are required for the process to take place. You will however need to use an outside heat pump for multi-zone applications. Multi-zone HVAC units offer design and application advantages over various smaller single zone machines and no wonder they're a preference for most people.
New homes under construction are the easiest to zone so if you're building a new home, work with your contractor and HVAC professional to include HVAC zoning in the building plans. Zoning for an existing home isn't rocket science either, a qualified and well-experienced New Braunfels air conditioning HVAC system will work with your existing system to bring more comfort in your home.