You know the old saying: if you can't stand the heat, stay out of Texas.
Just outside of San Antonio, Boerne is an amazing place to live, but when you're caught in a heat wave in the middle of July, you need an oasis to retreat to. You need top-notch air conditioning – there's nothing that feels better when it's hot out, than walking into a cool, climate-controlled building.
We're Classic Air Conditioning and Heating, and our team of expert technicians are dedicated to installing and repairing your heating and cooling units as efficiently as possible, at a fair price. We treat every home and family as though they were our own, so you can always expect courteous, conscientious, and thoughtful customer service from our family.
Why Choose Us – It's Simple Our Work Ethic
For us, HVAC installation and repair is a family affair. Owner, John Magninat, is a third generation AC repairman – that means you're getting generations of experience. We're a local company, and we're owned and operated right out of New Braunfels. You're not dealing with some multinational company that doesn't understand Boerne; our team of technicians are your neighbors.
Our History
While our company started by offering heating and cooling in New Braunfels, we've expanded to serve the entire San Antonio Boerne community. We service every brand of HVAC system and we are the area's #1 authorized dealer for both Trane and Lennox equipment.  These two companies have some of the best HVAC equipment and cooling systems on the market.
Our Cooling Service
Whether you're looking to get a new air conditioner, installation services, or you need air conditioning repair, you can count on us. Customer service is our number one goal, and we'll never try to upsell you a replacement when a repair will do just fine.
When it does come time to replace your system, our team of experts will be able to recommend replacements. We can help you calculate how much energy you'll save with each air conditioning unit, and how quickly those energy savings will allow you to recoup the cost.
AC Repair Services & Emergency Service


A new AC unit should never need a replacement – only repaired. We'll send a service technician to check your air conditioner and you will not be charged a service call fee.  We'll take a look at the unit, determine how much the ac repair will cost, how long it will be before you might need repairs again, and whether or not your unit is less efficient than it could be. Everything will be discussed with you and no repairs made until we have your approval.
Common AC Repair Problems Include:
Repairing broken thermostat sensors
Repairing refrigerant leaks
Replacing faulty wiring
Repairing the blower motor
Unfreezing and repairing or replacing evaporator coils
Maintenance Plans
We also offer AC service maintenance plans – these plans come with tune ups to lengthen the life of your system and improve its efficiency.  Our Club Plans include priority service from our technicians, regular tune ups and a 20% discount on repairs should you need them.
Our Heating Service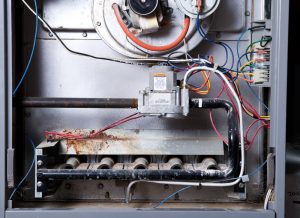 The recent extended freeze taught us that it's critical, even in south central Texas, to ensure that our heating system is in good working order.  We have different heating repair options available.
Furnace Repair Service & Emergency Services
Some folks want as much protection for their home against the cold as possible – we have furnaces for your home and comfort. Those of you who want to stay on the energy efficient side of things can get a heat pump – it heats your home when it's cool out and cools your home when it's hot. In the Texas Hill Country, having a reliable cooling system is a must!  And as we recently learned, reliable heating is also essential.
Call Us Today
If you live in Boerne TX, near San Antonio, and you need HVAC system contractor experts, give us a call. An air conditioner technician is standing by and ready to help.