Furnace Installation New Braunfels
Quality & Reliability. Great Systems – Great Warranties.
New Residential Heating Systems
Is it time for a new furnace? Maybe you've been putting off this purchase, or maybe your old unit broke down suddenly. Either way, you need professional furnace installation services. With our furnace installation services in New Braunfels, your home will be warm and comfortable again before you know it. 
We're going to walk you through the entire process of installing a furnace in New Braunfels:
First, we'll determine what size of system will be suitable for your home. One that's too big will put excessive strain on your HVAC system, while one that's too small will struggle to maintain a consistent temperature. Our contractors will identify a size that's the right fit for your house. 
Next, we'll walk you through your options. We'll recommend different units based on the dimensions and demands of your home. Once you've made a decision, we'll take care of the entire installation process, so you won't have to worry about a thing.
When Should You Install a New Heating System?
Is it time to say goodbye to your old furnace? Watch for these signs, which indicate a replacement is in order:
Your current heating system is 15+ years old

. Despite our best efforts, furnaces don't last forever. There comes a time when every furnace needs a replacement. Consider if frequent repair costs are more expensive than a new installation.

It's making strange noises

. What's that strange noise? If your furnace makes loud noises while it's operating, chances are it's on its last legs. 
Your house is cold. You're thankful for your air conditioning system during the summer months in New Braunfels. But on cool nights, you rely on your furnace to keep your home comfortable. If your house stays cold despite your thermostat adjustments, it might be time to replace your furnace.
The Benefits of a New HVAC System
With our furnace installation services, you can enjoy the following benefits:
Lower your energy costs
Are your energy bills on the rise? Older furnaces are less energy-efficient than modern models. A new system will be more efficient, which lowers your energy costs. This can offset the expense of buying a new furnace or heat pump.
Better temperature control
Paying for heat can be frustrating when you can't get the temperature you desire. A new furnace will provide more accurate temperature control, giving you better handling over the comfort of your home. 
Quiet operation
Even when temperatures drop, you won't hear loud noises coming from your heating system any more. 
Improve indoor air quality
Without a filtration system, the indoor air in your home may be polluted with dust, dander, or bacteria. 
A new unit will feature the latest innovations in the HVAC industry, including advanced filtration systems. Maintain air quality with a new furnace.
Schedule Your HVAC Installation Today!
Classic Air Conditioning & Heating is a locally owned and operated company. We treat our customers like members of our family. When you need AC or furnace repair in New Braunfels, we'll respond in a timely manner. 
The next time you need a furnace or air conditioning installation, keep us in mind. We offer furnace repair and installation services at a reasonable cost. To get your free estimate in New Braunfels, TX, contact us today.
For more of our services, click here.
Spring 2022 HVAC Promotions
0% Financing on Select Lennox HVAC Systems
0% Interest for 5 Years on Select Lennox HVAC Systems.  Get more info on Lennox Products or Call for Free Home Estimate: (830) 358-1499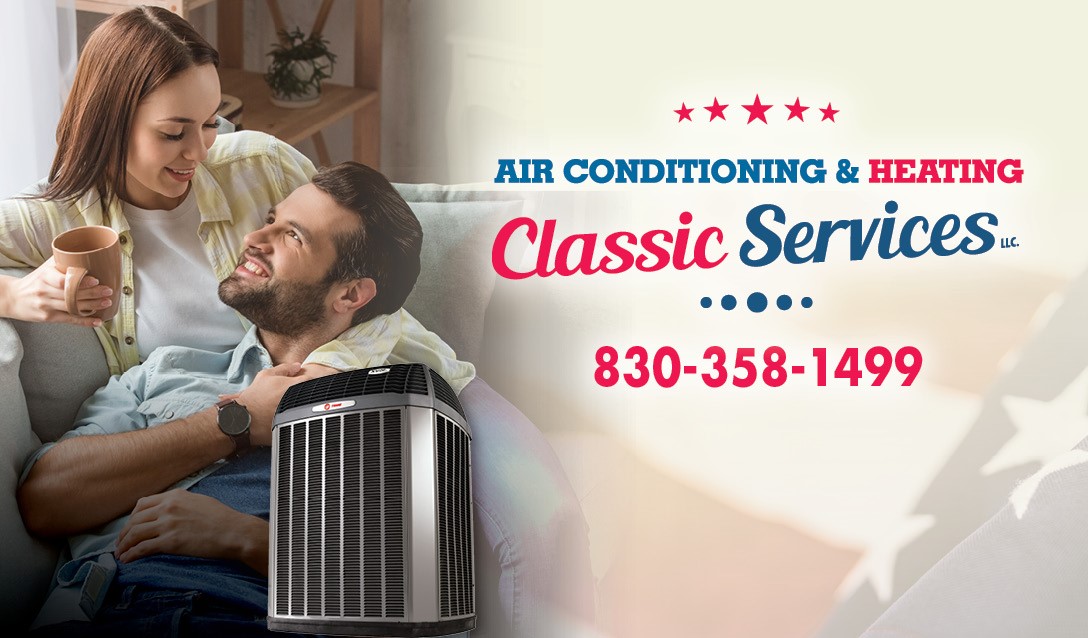 Lennox Heating & Cooling Products
These energy efficient, residential systems create the best air possible for your home. Whether you need a new air conditioner in new braunfels, heat pump or furnace, a Trane system can help you take control of your home's indoor temperature. Add a filter or humidifier to create the cleanest, healthiest air for you and your family.
Lennox air conditioners work more efficiently and quieter to keep you cool and comfortable all year long. Take your home comfort to the next level with variable speed technology that allows our air conditioners to intuitively adjust to your heating and cooling needs. Discover Lennox's most efficient and quietest air conditioners, guaranteed to keep you cool while saving you money and energy.
Lennox heat pumps are an air conditioner when things get hot and a heater when it's cold outside – making Lennox heat pumps one versatile product. In addition to its flexibility, many of these heat pumps are also energy efficient. That means you can enjoy a comfortable home and have some peace of mind when it comes to saving energy.
Every Lennox is tested to withstand the harshest conditions nature and engineers can throw at it – like freezing conditions in a lab or five-inches of water an hour in a Climate Chamber. That's how to get heating and cooling systems you can count on to run through anything.
See the full line of Lennox Heating & Cooling Products.
Classic AC & Heating – Service Area
Based in New Braunfels & Boerne, we serve San Antonio and most of the surrounding Texas Hill Country.  See our service area map & areas served below.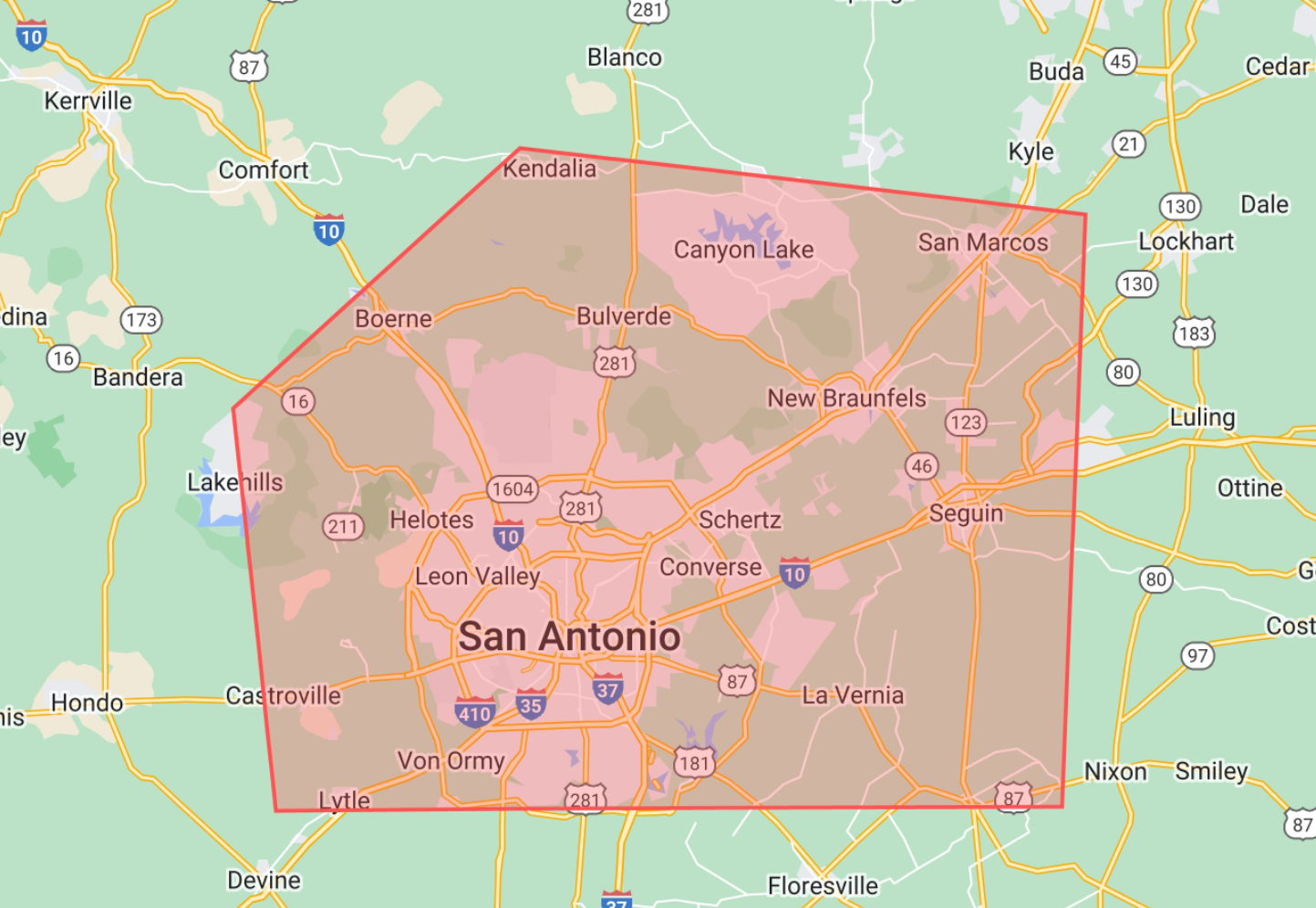 Contact Us if you have questions or want to know more.