Cooling Services
When you need air conditioner repair, installation, replacement, or maintenance, call Classic Services Air Conditioning & Heating. You'll get prompt, professional service from our certified technicians.
We are your local authorized dealer for both Lennox and Trane products. These are the highest rated brands for energy efficiency & reliability.
Call (830) 358-1499 to schedule an appointment or complete the contact form below and we'll be in touch right away.
Heating Services
Classic Services Air Conditioning offers premier heating services in New Braunfels and surrounding areas. We've been keeping our friends and neighbors warm with our expert heating services and furnace repair since 2004.
We are your local authorized dealer for both Lennox and Trane products. These are the highest rated brands for energy efficiency & reliability.
Call (830) 358-1499 to schedule an appointment or complete the contact form below and we'll be in touch right away.
Maintenance Club Plans
Why do we offer club plans for maintenance? To help keep your utility bills low. Properly maintained systems use 10%-15% less energy. Routine maintenance also extends the life of your system and avoids costly emergency repairs.
New HVAC Systems
Classic Services is your local authorized dealer for Lennox and Trane HVAC equipment. These are the two most energy efficient and reliable brands on the market. Call today to get a free home consultation and quote.
With Classic Services, you'll never pay a trip charge or service call fee.
Air Conditioning Repair New Braunfels TX
New HVAC System Installation Specialists
Serving the Texas Hill Country  / Locations in New Braunfels & Boerne
0%
Financing
WITH APPROVED CREDIT
Contact Us
Schedule a Free Service Call & In-Home Estimate Today.
See What Our Customers Are Saying
We are so glad we found this company!
Kurtis has been very responsive to our AC and heat issues. You don't have to worry about not getting a call back. He's consistent with customer service and does very professional work. We are so glad we found this company!
---
Friendly, Informative, and Efficient
My wife and I are so pleased with your company. Kurtis Hall is great! He is so friendly, informative, and efficient. You should be very proud of him -- we sure are.

---
I Knew I Made the Right Choice from the Word Go
Kurtis Hall dealt square and honest every step of the way. His knowledge of our dated system, new product information, project scheduling and communication allowed for a seamless installation at our vacation property without my having to interrupt my work schedule to accommodate the project. And living over 5 hours away that was a huge help to me. I knew I made the right choice from the word go. Excellent job Mr Hall! Will recommend your company to others!
---
Impeccable Quality and Professionalism…
Had them install our system when building and multiple other contractors commented on the impeccable quality and professionalism of their work and staff. Worked with them on another building project and had equally great service and quality. Used them on a service call and Mitchell was very timely, efficient, and professional. Provided explanation in detail of what had happened and fixed it quickly. VERY impressed with this company and would recommend to ANYONE in need of a system install or repair service.
---
Sooooo honest! Saved me $2,200!
Ask for Kurtis! Sooooo honest! Fixed the issue instead of trying to sell what I didn't need. He was the 3rd estimate for my ac problem. Turned out I don't have a major problem. I'm so thankful he saved me $2,200! Extremely trustworthy!Kim T from NB
---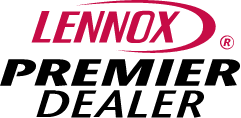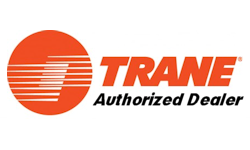 AC Services in New Braunfels
Here at Classic Services, our HVAC technicians are ready to provide expert service for the maintenance, repair, replacement, and installation of heating and cooling units across New Braunfels, Texas.
We strive to provide each of our customers with reliable, efficient, and safe heating and cooling units to provide comfort throughout the changing seasons.
Air Conditioner Maintenance
Enrolling in a maintenance plan with Classic Services can ensure that your HVAC system continues to operate smoothly and efficiently over time. The benefits of routine maintenance include:
High levels of efficiency
Without regular maintenance and cleaning, heating and cooling units may lose their efficiency, making it difficult to have reliable and responsive temperature control.
Longer service life
Routine maintenance is the best way to prolong the service life of your heating and cooling units, ensuring reliable temperature control for years to come.
Lowered heating & cooling costs
Decreased efficiency also means increased energy bills, as heating and cooling units work much harder to maintain thermostat settings. Keeping regular maintenance through Classic Service can save you money over time, improving efficiency and decreasing energy bills.
Fewer emergency A/C repairs
No one wants to be stuck with a broken air conditioning or heating system when they need it the most. Emergency repairs can be avoided through regular maintenance, as small issues can be identified and eliminated before they spiral out of control.
No matter what maintenance plan you choose, you can rest assured that our technicians at Classic Services come with the highest certifications and training to provide expert maintenance.
Air Conditioner Repair
As heating and cooling units age, repairs may eventually be necessary. Here at Classic Services, we pride ourselves on providing thorough and efficient solutions for any air conditioning or heating repair.
While we understand that when it comes to ac repair New Braunfels residents have more than a few companies to choose from there are a few good reasons you should choose Classic. With over a decade of experience, our HVAC professionals can expertly identify and solve heating and cooling problems. If a replacement is necessary, you can rest assured that Classic Services will provide you with everything you need to make the best decision for your home or business.
With superior customer service, expertise, and guidance, our repair services continue to be a valued resource for customers in New Braunfels, Texas.
Air Conditioner Replacement
Whether you want to upgrade your heating and cooling units or completely replace them, Classic Services is prepared. We offer energy efficient, reliable air conditioning and heating equipment to ensure comfort and security throughout any temperature change.
Our HVAC technicians can evaluate and pinpoint efficient, reliable, and affordable heating and cooling units to suit your individual needs and budget.
Regardless of the heating or cooling unit that needs to be replaced, Classic Services can confidently provide dynamic, effective solutions to keep your home or business safe and comfortable.