Please read our COVID-19 Message.  We're open normal hours and taking appropriate health precautions to keep employees & customers safe.
Classic Services: #1 HVAC Company in New Braunfels
We're proud to have just been named Best HVAC Contractor in New Braunfels for 2022 by Industry Oversight.  If you need heating or cooling repair work, you can trust our family owned business, serving New Braunfels for 18 years.
Air Conditioner Repair & Maintenance Cooling Services in New Braunfels
When you need air conditioning services, installation, replacement, or maintenance, call Classic Services Air Conditioning & Heating. You'll get prompt, professional service from our certified technicians in New Braunfels, and Boerne Texas.
We are your local authorized dealer for both Lennox and Trane products.  These are the highest rated brands for energy efficiency, air quality & reliability.
Call (830) 358-1499 to schedule an appointment or complete the contact form below and we'll be in touch right away. We even provide emergency AC services for when you just can't wait!
Classic AC Heating – Service Areas
Based in New Braunfels & Boerne, we serve San Antonio and most of the surrounding Texas Hill Country.  See our service area map & areas served below.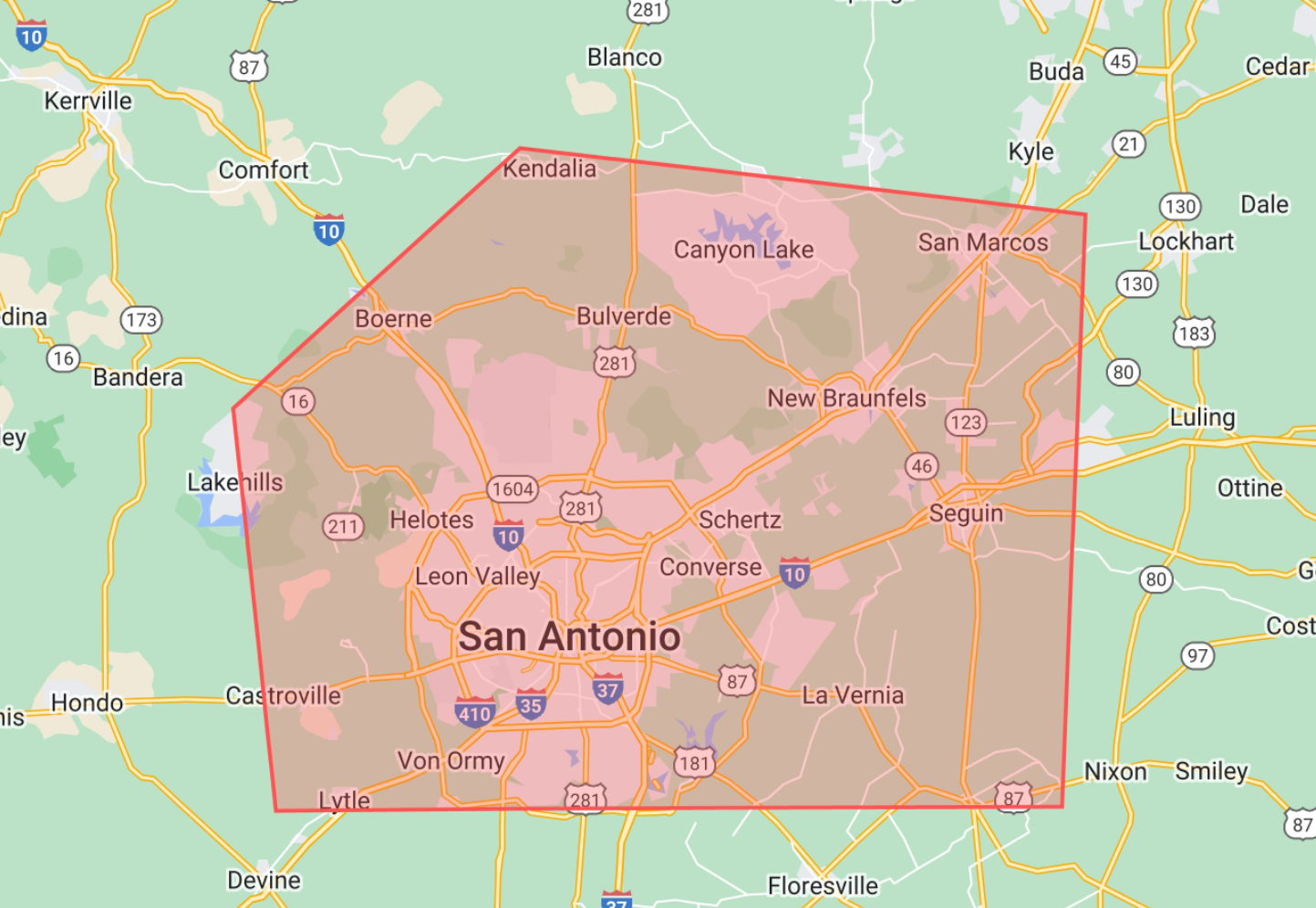 0%FinancingWith Approved Credit
Contact Us
Schedule a Free Service Call & In-Home Estimate Today.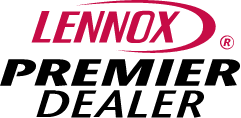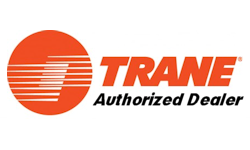 AC Repair New Braunfels
New HVAC System Installation Specialists
Serving the Texas Hill Country  / Locations in New Braunfels & Boerne
Air Conditioning Maintenance Services
Our AC technicians are ready to provide expert service for the maintenance, repair, replacement, and installation of a New Braunfels air conditioning system.
We strive to provide each of our customers with reliable, efficient, and safe ac units that provide comfort throughout the changing seasons.
AC System Maintenance
Enrolling in a maintenance plan with Classic Services can ensure that your AC or heat pump continues to operate smoothly and efficiently over time. The benefits of routine maintenance include:
High levels of efficiency
Without regular cleaning, cooling units may lose their efficiency, making it difficult to have reliable and responsive temperature control.
Longer service life
Routine maintenance is the best way to prolong the service life of your units, ensuring reliable temperature control for years to come.
Lowered heating & cooling costs
Decreased efficiency also means increased energy bills, as units work much harder to maintain thermostat settings. Classic Service can save you money over time, improving efficiency, air quality and decreasing energy bills.
Air Conditioning Emergency Services
No one wants to be stuck with a broken air conditioning or when they need it the most. Emergency repairs can be avoided through regular maintenance, as small issues can be identified and eliminated before they spiral out of control.
No matter what maintenance plan you choose, you can rest assured that our technicians at Classic Services come with the highest certifications and training to provide expert maintenance.
Air Conditioning Repairs
As your air conditioning system or heat pump ages, repairs may eventually be necessary. We pride ourselves on providing thorough and efficient solutions for any ac repair.
While we understand that when it comes to AC repair in Braunfels TX there are more than a few companies to choose from, here are a few good reasons you should choose Classic. With over a decade of experience, our HVAC professionals can expertly identify and solve problems. If a replacement is necessary, you can rest assured that Classic Services will provide you with everything you need to make the best decision for your home or business.
With superior customer service, expertise, and guidance, our air conditioning and heat pump repair services provide better energy efficiency and air quality for our customers.
Cooling System Replacement
Whether you want to upgrade your cooling system, or replace your HVAC in new braunfels or san marcos, Classic Services is prepared. We offer energy efficient, reliable air conditioning to ensure comfort and security throughout any temperature change.
Regardless of the air conditioning that needs to be replaced, Classic Services can confidently provide dynamic, effective solutions to keep your home or businesses air quality safe and comfortable.
We also serve San Marcos, San Antonio TX and the surrounding areas. Schedule service and call us 24 7 and we'll get back to you ASAP!

How do I book a service appiontment ?
You can book an appointment on the Contact Us page
What Is The Best Indoor Air Quality Product?
Here at Classic Services, we install the Air Scrubber Plus Whole Home Air Purifier. Developed by NASA, the Air Scrubber Plus has a 99% kill rate on most mold, virus, and bacteria growth in the home. The system helps reduce dust in the home as well as neutralize odors. The system also creates hydroxyls to sterilize counter tops and surfaces. Air Scrubbers are a great addition to households that have people who have problems with allergies. These systems help you breathe the best air possible in your own home.
Why is it important to have regular maintenance on my system?
Regular maintenance is a big part of keeping your air conditioners and furnaces running at there peak performance. Maintenance allows the homeowner to address the smaller, more underlying issues that can lead to major problems down the road. Maintenance is also good to help prevent such as clogged drains or cleanliness issues. Here at Classic Service, we go the extra mile to clear drain lines, chemically treat drains after clearing, and wash outdoor units. With proper maintenance you can not only help extend the life of your Air Conditioner, but also help avoid failures during the hottest parts of the year.
What payment Options do you have?
All Major credit cards : Visa, Amercian Express, Discover, Mastercard
& Financing
I need help troubleshooting a problem with my equipment?
How long do air conditioners last?
A properly maintained system has an average life expectancy of 12-15 years. After about 10 years, the system starts losing efficiency. The system does not transfer heat as well, which in return causes the system to not blow out as cold. This can lead to longer run times, which in return can cause higher electric bills. At Classic Service, we offer a wide array of air conditioning options ranging from your basic economy options all the way up to your premium options. Our technicians sit down and take the time to find out what is best for you and your family living in the home.
What does my warranty cover?
Most major brands today come with a 5 year part warranty. Most will offer a extended warranty with customer registration at the time of installation. These part warranties cover failures for most parts on the unit. These parts can range from indoor and outdoor motors, all the way up to coils and compressors. While these systems come with part warranties, most of them do not cover labor. Here at Classic Service, we offer a variety of labor warranty options that can be paired with your manufacture warranty. These labor warranties help give the homeowner the piece of mind that they are covered in the event of a failure of the system.
Why is my AC system freezing up?
Freeze ups can be caused by a couple of different things. Lack of air flow and low on refrigerant are typically the 2 most common issues. Dirty filters are some of the main causes of a air flow issue. When the filter becomes too dirty it does not allow the unit to properly flow air across the coil. Not only can dirty filters cause freeze up issues, but it can also cause the evaporator coil to get restricted causing major issues down the road. For standard 1" filters it is best to change them out once a month. Routine maintenance and media filtration are the best ways to help keep these systems from freezing up and prevent serious damage to your system.