With more than 20 years of experience under our belts, Classic Air Conditioning & Heating is a family-owned business that's proud to have recently been named the #1 HVAC company in New Braunfels, TX. Our high-quality workmanship and customer service extends to Schertz, TX as well, and we're certain you won't find a company with a better reputation to take care of all of your HVAC needs.
South Central Texas is known for its extreme summer temperatures, and at Classic Air Conditioning & Heating, we understand that your HVAC system is a critical element of your household. You want to know with certainty that your home will provide a comfortable sanctuary for you and your family, and this means trusting that your air conditioners have been professionally maintained and are functioning in tip-top shape at all times.
Our certified technicians are highly trained and experienced. With the skill and knowledge to maintain and repair your existing HVAC system or install a new one (if necessary), they're available as needed. At Classic Air Conditioning & Heating, we offer free service calls, free second opinions, and free estimates. To make the most of our services and receive special discounts and priority service, consider becoming a Maintenance Club Plan member.
Schertz Air Conditioning Repair
If the unthinkable happens and your air conditioner loses optimal function (or stops working altogether), Classic Air Conditioning & Heating can have a certified technician on-site at your Schertz, TX, home in no time flat. Whether the problem is big or small, they'll handle the service call with skill and professionalism.
During the summer months, your ac system works hard and deserves regular love and attention. With Classic Air Conditioning & Heating's Maintenance Club Plans, you can prevent issues before they even occur. Seasonal tune-ups and inspections are all part of the deal, as are repair discounts and priority service responses.
When it comes to Schertz area air conditioning services, Classic Air Conditioning & Heating is your natural choice. Our quality home services simply can't be beaten!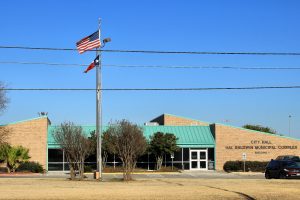 Schertz Heating Repairs
As with our air conditioning services, Classic Air Conditioning & Heating is also committed to providing timely and professional heating repairs. Maintaining a consistent and comfortable temperature in your home shouldn't be something you're worrying about—you've got enough on your plate. So, let the certified technicians from Classic Air Conditioning & Heating take care of your heating system.
Whether you require emergency heating repairs or the installation of a whole new furnace, Classic Air Conditioning & Heating is up to the task. Our dedicated team understands that heating services are often time-sensitive, which is why we offer same-day service in Schertz whenever possible. We also know that prevention is the best medicine. Opt into one of our Maintenance Club plans and see your heating issues dwindle away.
Air Quality
Homeowners rely on HVAC systems to do more than just regulate temperature. Ducts and filters in ac units and heating systems are also responsible for maintaining good air quality. The experienced technicians at Classic Air Conditioning & Heating are well-versed in monitoring, maintaining, and repairing the system elements that keep your home's air fresh and clean. With our team on your side, you'll be breathing deeply all year long.
Whether you're seeking reliable maintenance services for your air conditioner or emergency repairs for your furnace, you don't want to be dealing with inexperienced HVAC contractors. Do yourself a favor, and hire the team you know will keep everything running smoothly in your Schertz, TX home.
For outstanding HVAC services in Schertz, TX, there's only one ac company you need to call. Book your appointment or free estimate with Classic Air Conditioning & Heating today!