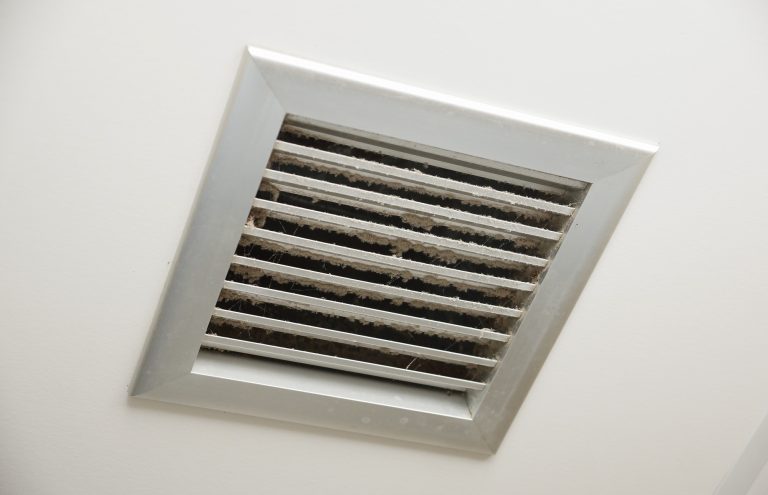 If you already have a duct system in your home but recently you've been sneezing a lot more and you've noticed bad smells around the house, this might mean that your ducts need cleaning.  Professional duct cleaning and sanitizing include thorough cleaning of the air return intake, dust and filter. Also, deep cleaning of the duct lines and their register, as well as, disinfecting the whole system. Here are the many benefits than it offers:
Cleaner Environment 
No matter how often and how hard you clean your home, if the air quality is not good, you're fooling yourself that your place is actually clean. Dust and other particles continue to circulate through your ducts and finally land on your furniture, bedding and carpet. Thorough air duct cleaning will stop that from happening. It will also reduce your cleaning efforts and make cleaning and dusting much more efficient and less time-consuming in the long run. 
Less Allergies
Cleaning the ducts and the ventilation system, in general, is crucial for people who suffer from allergies and asthma because some of the most dangerous and life-threatening allergens are being distributed through the air. But it's also important for everyone, as it reduces health hazards. Allergies can be provoked at any stage of life, and even mild allergy symptoms can be very annoying. The air circulating in your home contains not only dust but also many other harmful contaminants like pet dander, pollen, mould spores and other toxins. So, better be safe than sorry. By regularly cleaning your air ducts, you'll reduce the risk of developing an allergy and ensure a safer life for you and your family. 
Lower Electricity Bills
Dirty and clogged ducts are sure to increase your electricity bill. You may not notice it, but it's happening. The work of your heating and cooling appliances gets harder and in order to compensate for that, the energy consumption increases. At the same time, they continue to bring in the same amount and quality of air. Cleaning your ducts once or twice a year will not only prevent that, according to fellow Australian duct maintenance specialists from Fantastic Cleaners. It will also extend the life of your appliances because when they compensate for clogging, they wear out more quickly. And let's not even mention that the entire system can breakdown and lead to costly repairs and part replacements. 
Improve Airflow Efficiency 
Saving money is not the only benefit, of course. When your ducts are clogged with a heavy build-up of dust and grime, they prevent the airflow and decrease the efficiency of your appliance. This can lead to uneven air distribution across the rooms, problems with temperature maintenance, and a lot more unpleasant issues. On the contrary, when they're clean they will operate at their maximum level and provide better performance. 
Get Rid of Bad Odours
Clogged ducts are unable to fight the unpleasant smells. And let's face it – every home has them from time to time. No matter if it's pets, mould, tobacco, cleaning products, or even food preparation. You might think that your air conditioner will eliminate them, but when you turn it on, they just get sucked in and continue to circulate repeatedly through the house. And if the system hasn't been cleaned in a while, it gets even worse and these smells can linger across the house for ages. 
Better air quality
Last but not least, you get much cleaner indoor air. Fewer allergies, reduced electricity bills and a fresh home environment are just bonuses. But most importantly, clear ducts simply make breathing easier. Studies have proven that the indoor air is much more polluted than the one outdoor, simply because of the air stagnation. Dust and pollutants entering the house can trigger sneezing, coughing and even bronchial congestion. Clean air ducts will create a much healthier environment for you and your family, and promote your well being. Plus, the clean and fresh air will make you feel much more energetic and productive. 
Dirty filters lower the system's efficiency and contribute to the entire unit's maintenance issues. To keep your air conditioning systems in check, regularly clean and replace the air filters. Our team at Classic Air Conditioning and Heating in Boerne is ready to help you with all of your HVAC services in Boerne!