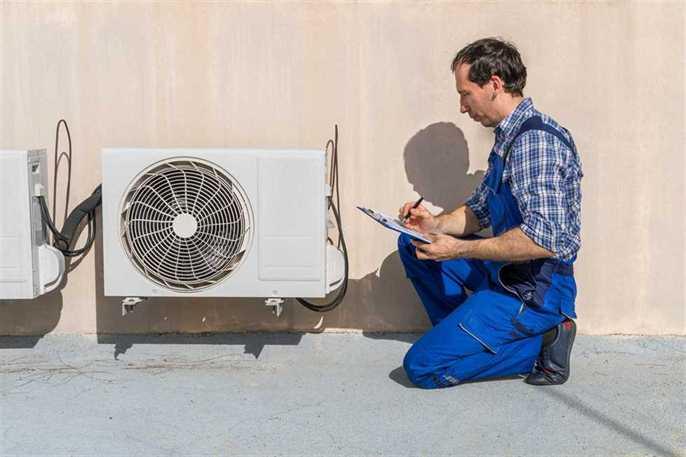 When you're looking to buy a home, there are a lot of things that you need to check. Is the foundation level? Are there any plumbing or electrical issues? And finally, what condition is the HVAC in? 
You may not always think about it, but how comfortable your home is depends on the quality of your heating and cooling system. Without air conditioning, you won't be able to enjoy a hot summer day. When the snow is falling, you'll be shivering even when you're indoors if the furnace is broken. Here's why you should always get the HVAC inspected before buying a home: 
It Can Save You Money
If you're in the process of buying a home, you might be negotiating with the seller. You might try to bid lower, but find that they won't budge on their price. An HVAC inspection can be the bargaining chip that you'll need to get them to reconsider. In most cases, home buyers will arrange a meeting with a home inspector who will look over the entire house, including the HVAC system—but they may not pay enough attention to the details. The inspector will make certain the heating and cooling works, but they won't check for inefficient components, expired warranties, or hard-to-spot issues.  
To fully understand what condition the system is in, arrange to have the HVAC system inspected separately. You'll need to call in a trained professional who specializes in these types of units. There are so many components that your unit depends on, including heat pumps, boilers, and evaporator coils. They are put to the test each day that the system operates. When one part wears out, it brings down the efficiency of the entire system. For example, if the ductwork leaks, all the hot or cold air that your system creates will be wasted. It makes the HVAC unit work harder to compensate for the issue, which puts excessive wear on its parts and can cause them to break. Only a HVAC specialist will be able to spot these issues.
If the inspector finds that the furnace or air conditioner is insufficient, use this knowledge to negotiate a better deal with the homeowner. Replacing or repairing an HVAC system is no small expense. A unit that isn't working optimally will make monthly utility bills skyrocket. When you're ironing out your monthly budget, you won't anticipate this cost; this can make money tight. Ask the seller for a price reduction based on the condition of the furnace and air conditioner. The current owners might opt to replace the HVAC altogether to improve the value of their home. 
Avoid Repairs and Replacements
An HVAC inspector can tell you when to expect that the system will need a replacement. They can also set you up with a maintenance plan to keep your HVAC unit in top working condition for years to come. When you consider the cost of hiring a specialized inspector, remember that it can save you potentially thousands of dollars on the price of the home. Think of what you would be paying on your energy bills had those issues not been detected.