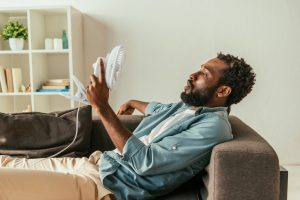 Summer means a lot of things: the camaraderie of a barbecue dinner, the refresher of a pool or lake, and nostalgia of a classic Bomb Pop or Drumstick. But when it comes to summer at-home tasks, there is no better season to ensure your HVAC system is up-to-date – specifically in regard to your HVAC filter. There are five main reasons you should consider changing your HVAC filter before the July and August heat tracks us all down.
Increased Risk of Part Failure
When your HVAC filter is dirty, it can't properly do its job for air filtration. When the filtration system is backed up, other HVAC components will work harder to cool down your house, but parts that work harder are more subject to breaking down.
Are you using the right air filter for your HVAC system? If not, there's a simple solution – give Classic Services a call! We want to ensure your HVAC system is running properly and cooling down your home accordingly for summer. There are many different types of air filters out there, but only one you should be using. If you are using the wrong filters, you're at risk of part failure just like with an unclean filter.
When was the last time you checked your air filter? What about your HVAC system in general? Proper HVAC maintenance means at least checking everything out on an annual basis. Air filters should be changed by the homeowner on a three-ish month basis, while HVAC inspections should be left to professionals.
We asked Eric Regan, Owner of Mission Painting in Kansas City, about HVAC protocol after completing in-home painting tasks – which many will undertake this summer.
"We always recommend the homeowner replace the HVAC filter after an interior painting job," says Eric, "Especially if any family member struggles with asthma or allergies (or has pets!), the aftermath of a paint job is one more thing that requires a clean air filtration system. We find that many are way overdue for a filter change anyways, which you need when it comes to summer and keeping everyone cool and out of the heat."
We're definitely in agreement with Eric: consistent air flow in your home is crucial on a number of different accounts – painting included.
We can't emphasize enough – if you haven't changed your air filter in some time, don't waste another day. And if you've gone even longer without an HVAC inspection, summer is the time to do so. Don't trudge through the dog days of summer with less than you deserve. Summer months means you need air conditioning to beat the heat. But of course . . . when someone breaks out the Bomb Pops, we're sitting poolside.
If you have any type of Air Conditioning problem, you can trust our licensed AC professionals to quickly respond, expertly diagnose, and provide options for the most efficient repair or solution available.
For an Ac repair in New Braunfels contact Classic.