Cooling Services
When you need air conditioner repair, installation, replacement, or maintenance, call Classic Services Air Conditioning & Heating. You'll get prompt, professional service from our certified technicians.
We are your local authorized dealer for both Lennox and Trane products. These are the highest rated brands for energy efficiency & reliability.
Call (830) 358-1499 to schedule an appointment or complete the contact form below and we'll be in touch right away.
Heating Services
Classic Services Air Conditioning offers premier heating services in New Braunfels and surrounding areas. We've been keeping our friends and neighbors warm with our expert heating services and furnace repair since 2004.
We are your local authorized dealer for both Lennox and Trane products. These are the highest rated brands for energy efficiency & reliability.
Call (830) 358-1499 to schedule an appointment or complete the contact form below and we'll be in touch right away.
Maintenance Club Plans
Why do we offer club plans for maintenance? To help keep your utility bills low. Properly maintained systems use 10%-15% less energy. Routine maintenance also extends the life of your system and avoids costly emergency repairs.
New HVAC Systems
Classic Services is your local authorized dealer for Lennox and Trane HVAC equipment. These are the two most energy efficient and reliable brands on the market. Call today to get a free home consultation and quote.
With Classic Services, you'll never pay a trip charge or service call fee.
Air Conditioning Repair Boerne TX
New HVAC System Installation Specialists
0%
Financing
WITH APPROVED CREDIT
Contact Us
Get a FREE pro estimate today!
See What Our Customers Are Saying
Sooooo honest! Saved me $2,200!
Ask for Kurtis! Sooooo honest! Fixed the issue instead of trying to sell what I didn't need. He was the 3rd estimate for my ac problem. Turned out I don't have a major problem. I'm so thankful he saved me $2,200! Extremely trustworthy!Kim T from NB
---
Impeccable Quality and Professionalism…
Had them install our system when building and multiple other contractors commented on the impeccable quality and professionalism of their work and staff. Worked with them on another building project and had equally great service and quality. Used them on a service call and Mitchell was very timely, efficient, and professional. Provided explanation in detail of what had happened and fixed it quickly. VERY impressed with this company and would recommend to ANYONE in need of a system install or repair service.
---
Friendly, Informative, and Efficient
My wife and I are so pleased with your company. Kurtis Hall is great! He is so friendly, informative, and efficient. You should be very proud of him -- we sure are.

---
I Knew I Made the Right Choice from the Word Go
Kurtis Hall dealt square and honest every step of the way. His knowledge of our dated system, new product information, project scheduling and communication allowed for a seamless installation at our vacation property without my having to interrupt my work schedule to accommodate the project. And living over 5 hours away that was a huge help to me. I knew I made the right choice from the word go. Excellent job Mr Hall! Will recommend your company to others!
---
We are so glad we found this company!
Kurtis has been very responsive to our AC and heat issues. You don't have to worry about not getting a call back. He's consistent with customer service and does very professional work. We are so glad we found this company!
---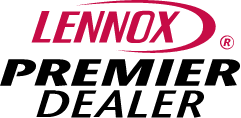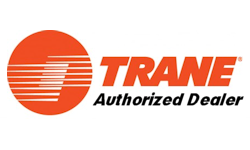 Boerne Air Conditioning Services
Do you currently have a reliable, honest and competitively priced HVAC company in Boerne, TX that you can rely on in an emergency? If your HVAC system suddenly developed a fault would you be forced to call the first number in the phone book and hope that it was a good deal?
Here at Classic Air Conditioning and Heating, we have established an enviable reputation within the local community for reliability, fast, efficient workmanship, at competitive prices. We don't just offer emergency repair services though, and in all honesty, prevention is much more economical and less stressful than cure, which is why we offer the following additional services to our customers.
Economical AC Maintenance Program
One of the most popular services we sell, our air conditioner maintenance program, ensures that your system is regularly maintained and serviced to ensure that it continues to work at maximum efficiency.
Regular servicing also ensures that any potential issues are identified and remedied quickly before they can develop into more serious and expensive problems. Some of the benefits of enrolling in our maintenance program include:
Ensuring That The System Runs Efficiently
As ac units have evolved they have also become much more technical and efficient. However, this efficiency can be severely compromised if the system is not regularly serviced and maintained properly. Something a simple as a blocked filter, for instance, can force the motors to work much harder than required, which over time will then cause problems with that part of the system. Regular maintenance will prevent these problems from developing and should ensure that the system provides hassle-free operation for many years to come.
Regular Servicing Can Prevent Your Energy Costs From Increasing
As with any mechanical system, the less efficient it is, the most expensive that system is to run. If your ac does not seem to be as powerful as in previous years, or you have noticed that your energy bills have started to increase drastically, the culprit could easily be your air conditioning system. Call us today to arrange a full service and discuss enrolling in our maintenance program, before anything really bad (or expensive) starts to happen with your air conditioning unit. These initial symptoms are your early warning signs that problems could be developing.
Reduced Emergency Call Outs And Priority Response If and When Required
Once your system is being regularly serviced and maintained the chances of any subsequent faults or issues developing are drastically reduced. However, with anything mechanical things can always go wrong, and once again that is another benefit of being a member of the maintenance program. Speak to any HVAC engineer or company, and they will tell you that summer and winter are the peak periods for call outs within the industry. Those are the times when your HVAC system is under the most stress and consequently is most likely to develop a fault. Potentially a failure of your HVAC system could be catastrophic for any business owner if the business has to shut down while awaiting repairs. However, as a member of the maintenance program, you will receive priority over anyone who simply calls in looking for emergency service. This perk alone could potentially save your business thousands of dollars.
Air Conditioner Repair Service
Although the maintenance program will ensure that your equipment will last as long as possible, the older your system gets, the more the chances of a breakdown increases. When it comes to air conditioning repair Boerne, TX has a number of companies to choose from. We want you to know that at Classic Services our team of technicians will do everything possible to repair your system economically. We also place our customers at the center of every decision, so our technicians will discuss all of the various options, and try to offer guidance on the best solution for the problem. Our staff will always provide you with all of the information, and then let you make the best business decision for your personal circumstances. It is company policy to ensure that all of our clients have at least a basic understanding of the options in order that they can make an educated business decision.
Air Conditioner Replacement
At some point in any companies life, the time will come when their ac system needs to be replaced. This need not necessarily be due to a fault or problem if for instance your company has enjoyed some prosperity, and had to employ more staff, then the current air conditioning system may no longer be sufficiently powerful to service the building.
Our team of fully qualified and certified engineers will be happy to advise you on the best way to either upgrade or replace your current system. We only use the best quality equipment, which we know will provide the results our business owners demand. We can also work within a set budget, and even advise on the best ways to reduce the overall cost of Boerne air conditioning installations.
Boerne HVAC Services
Whatever your HVAC needs or problems Classic Air is your first port of call for all of your HVAC requirements. We have been in business for over ten years, and have many more years of combined knowledge and experience within the Texas industry. The vast majority of our new business comes from personal recommendation, something which we are very proud of, and which we believe vindicates the time and effort we put in for every client.
Once companies choose us as their HVAC supplier, they rarely if ever leave us. This is because we are reliable, honest and provide old-fashioned customer service in modern industry. Give us a call today and speak to our friendly customer service team about your requirements.